We´re Google trusted photographer agency

Google streetview is a very useful feature inside the google service porfolio.
Mapping products are used in 44% of all searches for a specific company
On average, 41% of these searches lead to a visit to the store
You are twice as likely to capture the interest of potential customers with your listing if you include photos and a virtual tour
Reach more potential customers and increase sales!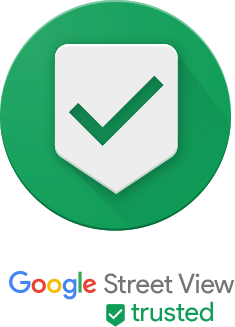 Street View enables a virtual representation of the surroundings on Google Maps. It uses millions of panoramic images created by Google and users. Together, we help people around the globe explore the world.

Google
On Google Maps, you can show off your neighborhood, show others your neighborhood, or help your own businesses make a grand entrance. You can also add streets or help us update Street View. There are many ways to get involved and get noticed on Google Maps.
If you want to increase the visibility of your business on Google Maps with professional shots, you can contact us as a certified photographer and agency, we are looking forward to your request.
We are listed as trusted photographer since 5 years now. 15 years experience with 360° panorama image production. We can offer different quality levels to fit into your budget and needs.